BY NADYA NOORFAIRUZA

JAKARTA — Sinin, also known by his friends as Kong Naim (62), is a normal guy- except he has claimed that he lays eggs. Actual eggs. Okay, I know this sounds

really

silly, but hear him out.

Isn't a myth nor is it a legend, Kong Naim, resident of the subsdistrict Penjaringan, North Jakarta says he has been laying eggs since 1998-but while this usually only happens once every 3 months, this is the fourth time this month he laid eggs.
But before anyone wonders what the shell is going on (
AYEE-#eggpuns
) let me give you a recap of the proceedings of the day his neighbours and the world found out about his egging tendencies.
​
Monday (3/11/2014), Kong Naim admitted to having terrible stomach pains. Complaining, he asked some of his neighbours to give him a massage. But Kong Naim, having laid eggs for more than six years, know that while this may seem like a regular case of masuk angin
, he's actually about to egg.

Kong Naim lays on his stomach at the village post. After several neighbors massaged his stomach, those who initially did not believe in him had a change of heart when Kong Naim spawned and his friend Zainal Efendi (39) pulled out the egg from his rectum.
Kong Naim have confessed that he started laying eggs in 1998 when he dreamt of an old bearded man. He claims that the old man 'burdened' him with this gift and while he have multiple times wanted to 'tell' the old man with the help of a paranormal that he does not want to spawn no more, he doesn't have the heart to tell him so.
Whether this is an actual biological miracle or just a brilliantly executed prank, we should know soon
as though Kong Naim claims he had went to various hospitals including RSCM with the doctors refusing to follow-up on his case and giving up, Kong Naim is right now undergoing an intensive medical study.
Powered by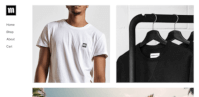 Create your own unique website with customizable templates.