"You're probably wondering what's going to happen to you. That's easy. The same thing is going to happen to you that has happened to every other human being who has ever lived. You're going to die. We all die. That's just how it is."
I want to live in a world where OASIS exists.
Okay, maybe minus the whole earth-dying-because-of-corporate-greed thing and the crushing feeling of helplessness that permeates the whole planet because of it.
Ready Player One
takes place in a predicted and very plausible 2044 on Earth, where climate change has taken its turn for the worst and a huge energy crisis has made most of the world immobile, with all the poverty and wars it has created. The whole premise of it is that most of humanity has retreated into
OASIS,
a globally networked virtual reality that is sometimes considered even realer than the real world – and that its now-deceased creator, James Halliday, left a game inside it where the winner would inherit his entire wealth.
​
In a world drowning in unwealth, that was a
big deal
.

​ BY MADINA MALAHAYATI
---
The phrase
ready player one
is a homage to the coin-operated arcade games back in the 80s, where most of us probably haven't existed yet. And this book is filled to the brim with references and homages to an era that we didn't get to live through. I'll admit, the only reference I truly got was that teensy part about
Voltron
, and the book is a reminder that I probably should get watching
The Blade Runner
soon.
I really liked this book, though. The writing style was simple and has an easy rhythm to it, but it was hard-hitting. It really described the main character's voice – Wade Watts – well. The worldbuilding was really well done, too, albeit very USA-centric. The themes present in
Ready Player One
were also really interesting. By using virtual reality, are we just escaping from the dreariness of the real world? What is the difference between virtual and reality when what is virtual is actually the one most
real
for you? What are the implications of being able to hide your identity in VR and with no one ever knowing? And why is it always corporations that prevail in dystopic scenarios like this? The questions could go on and on.
If there was anything to complain about, in my personal opinion, it was the characters. Most of them just felt dull – and the ones who weren't didn't get to be in the spotlight. Especially between the main character, Wade, and Halliday, the most prominent figure in it – I wanted to shake their shoulders so that they could realize that the women they were in love or infatuated with were actually, you know, real breathing humans instead of referring them as the
'female species'
. Admittedly, their attitude was kind of better than most misogynistic geeks but it wasn't enough! I still felt icky reading it. I really do think if the book's main character was Art3mis instead of Parzival – Wade's Avatar – it would be even more interesting.
Overall, though,
Ready Player One
is a good book. I recommend it for anyone who's looking for a humorous read with the right spice of social commentary sprinkled in it.
Powered by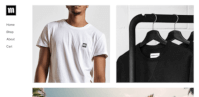 Create your own unique website with customizable templates.