Ode Dua Dekade is an outdoor music and film festival by Global Jaya Arts that will bring you back in time to the 60s, 70s, and 90s to witness a psychedelic fusion of talents ranging from music, dane, film, and visual art exhibition.

The festival will be held on the

13th of June, 2015 at Bintaro Xchange Park

from 12.00 until finished.

Other than

dance and musical performances by Global Jaya students

(if you want to audition click here), we'll also have dance, music, film, and stand up comedy competitions; a fashion show; and a special performance by

White Shoes and the Couples Company

.

Come travel with us through time. Rock on!

BY GLOBAL JAYA ARTS
Last month, we managed to win two different film competitions!

​For those of you who don't know who Reyhaners and Gabriel Bima are, they're two really talented Global Jaya filmmakers. They won both the film competitions that they joined— they won first place in the Saga Movie Fest 2014 and won second place in the Vicennial Cup in Tunas Muda International School.
UNREQUITED (2014)

Directed by REYHANERS
Produced by ADINDA AGUSTINA & GIOVANO DHIVALDI
Script by KARIN SALUM
Edited by GABRIEL BIMA & OCHA VELVET
---
ANDAI SAJA (2014)

Directed by GABRIEL BIMA
Produced by REYHANERS
Script by KHALISHA TAMBUNAN
Script edited by PUTERI MODIYANTI
Set coordinated by RAIHAN PRABOWO

BY GRADITA PURUKAN
Powered by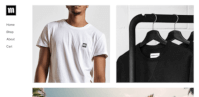 Create your own unique website with customizable templates.