I have found that in recent weeks, there has been a new addition to my study routine; going to Routine. Good food, decent coffee, neat (and not to mention insta-worthy) furniture and interior - the coffee & eatery is definitely the new go-to hangout and/or study place in Bintaro.

Address: Jl. Raya Wahid Hasyim Blok FG 14 No. 42, Lantai 1, Bintaro Sektor 7
Opening hours: 8 AM to 11 PM
Price range: 10 to 40k (drinks) // 22 to 60k (food)

Located above Ministop, the eatery offers a wide range of Indonesian, Italian and Western foods. The sofas are extra comfy, and there's something about the place's natural lighting and wood-dominated interior that just gets you in a productive study mood. The only thing that has been putting me off from my routine of going to Routine is the fact that their internet seems to be in a lot of trouble recently - but we do have a pro tip - lo make wi-finya Ministop aja. Wifi connectionnya nyampe sampe Routine kok.
Located in Northern Jakarta, most people from Jakarta must know what this 46 year old theme park is.

Ancol Dreamland consists of beaches, hotels, a theme park, a 4D theatre, malls, a water park, and more. The fun will never stop because there are so many things to discover in this place.

To start the day, go to Dunia Fantasi (Dufan). If you haven't eaten anything, better go to the restaurants first near the hotels. Ride several attractions: like the Ferris wheel or the roller coaster. Watch some shows like the dolphin show or maybe something in the 4D Theatre. Leave Dufan, but don't forget to ride the Gondola at the end of the day, with your friends or family. After that, if possible, stay in Hotel Mercure (or a hotel of your choice) for a day or two. Because the next day, the adventure in Atlantis continues.

Before you go to the Atlantis Waterpark, you can do a morning exercise or jog in Carnaval Beach. It's pretty relaxing for a person to exercise on a seaside. Once you're done, get ready to go to Atlantis. In Atlantis Waterpark, ride several waterslides and have lunch there. Swim and play there for a day. Before you leave, don't forget to bring some souvenirs with you.

There are so many things in Ancol that you may ask yourself – which one shall I go to first? I would also recommend going to malls, or maybe the seafood restaurant next to the beach to dine there, and if youre lucky enough to catch one, watch a concert in the Mata Elang International Stadium (MEIS). MEIS is the place where international and well-known artists perform, such as Bruno Mars and Jennifer Lopez. There is also a waterskiing course, where you can have a 2-hour waterski lesson. It is a good idea to invite your friends to waterski with you too, and then dine together at the end after the tiring waterski lessons – or maybe watch a concert is MEIS together.

In conclusion, Ancol Dreamland is a great place for best friends, or a large group of people to hang out, because they can have so much fun together, and it just doesn't stop. Ancol is a destination where you can learn, play, dine, shop, and more – all in one place.


BY ATHAAYA HANDOKO
Powered by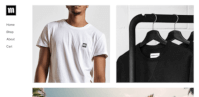 Create your own unique website with customizable templates.