I know I love a book when I wished I wrote it.

Not,

oh I wished I had thought of that plot twist

or

oh I want this character to be in my book

or any other supporting factor that constructs a good story. But I completely adore something when I wished that I had thought of writing every single word that went onto the page.

​I was already hooked with Why We Broke Up fifteen pages in. Let me give you an excerpt.

"…But all the girls were wrong that night, glitter on their cheeks or too jumpy, stupid about movies or already having boyfriends. And then it was late, the ice mostly water in the big glass bowl, like the end of the polar caps. Al kept saying it wasn't time for the cake and then like a song we'd forgotten was even on the mix, you stepped into the house and my whole life…" — Pg. 15

Now how is that not visually satisfying?

BY ALISA NADHIFA
Moving on, Why We Broke Up is a beautifully written novel by Daniel Handler, the genius behind the 'A Series of Unfortunate Events' books, in which he was known as Lemony Snicket. Published in 2011—yes I understand it's been quite some time—it has since won a Michael Printz Award for Excellence in Young Adult Literature. And this book is very deserving. The story itself is of a girl and a boy falling out of love, but it is about how they fell in love. I'm not even going to get into the details.
The book also includes art from Maira Kalman, which I think is a vital ingredient to the whole story. The ambience the art offers gets readers the feeling they're intended to get, somewhere the author wants us to go in order to really feel the story of Min and Ed.
I don't think I cared much for the storyline. It contained primarily of flashbacks and small scenarios of the life Min and Ed used to share, and some moments Min had of her own. It was Handler's writing style that kept me so captivated. Written in a letter form, the attention to detail of every last element in the scene was immense—how Min's voice felt like a whisper whenever she was describing why she did so-and-so; how every chapter ended with 'and that, Ed, is why we broke up' and how even a small spec of a colour be the most fascinating object. The book was written in such a personal style that it broke my heart into tiny pieces so many times.
Some paragraphs lasted a page, some sentences went on forever. But it all felt so achingly real that you just don't realise it. Someone was talking to you. Min was talking to you and you felt it. Maybe it's just me, a fifteen-year-old who hasn't really read much of real literature—say, Hemingway, Tolstoy, that creep who wrote Lolita, Dickens, Woolf and so on—but I found it deeply intriguing how we are able to find a written work so sweet in a genre (contemporary young adult) that is mostly controlled by novice morons.
All in all, Why We Broke Up is a spectacular book everyone should read. It is not limited to teenage girls who are awaiting love, it is for all ages—maybe after the age of 11—who are looking for love, had just lost a love, are in love or are just searching for a really, really good book to read. Because I think these kinds of books are the best to get lost in.
Powered by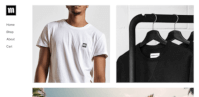 Create your own unique website with customizable templates.